Why Cost Effective Reliable Telephony – HOSTED VOICE (VOIP)? Well, phone systems have developed and grown, especially over the last 5 years.  There is no longer a need to be tied in to on premise legacy services from BT, like ISDN2e and ISDN30.  The internet has opened up a world that is creative, moveable and can flex with your needs.  We can now embrace a solution that can grow with your requirements, that can move as your office and external workers requirements change, and one that ultimately gives you the flexibility you need.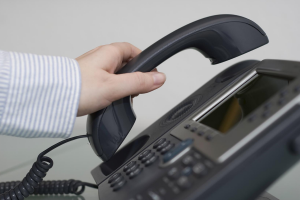 A hosted software based PBX from Shiloh is cost effective reliable telephony that encompasses what we believe makes something that we rely on every day, just that little
bit more special.  Empower your staff with the ability to use the office phone system wherever they are, through 3G, Wifi or wired devices. Keep a tight control on your call spend by avoiding costly mobile phone calls with customers, but route them through the office instead. Be free from BT fees to install or move physical phone sockets and make as many concurrent phone calls as you require with no additional line fees.
It is time to set your phone system free!
Benefits of Cost Effective Reliable Telephony
Some of the key benefits and features you will receive are:-
A wide choice of Shiloh systems dependent on budget
No restrictions on the number of simultaneous outbound calls that can be made (this is only limited by quality and size of your internet connection)
Make UK based phone calls even from outside of the UK, with specially configured devices
Call recording
Ring groups (inbound calls can be programmed to ring a specific set of extensions first and then failover to another group, or voicemail)
Voicemail to email (converts inbound voice recordings into email, per extension, hunt group or company wide)
Announcements (use recorded voice prompts or messages while customers are awaiting the phone to be answered to promote your company)
Conference groups (allow your customers to join a conference bridge that any number of other calls can join)
Time profiles
Call waiting
Follow me (allows users to set up calls to follow them to other extensions or divert to their mobiles)
Excellent (or free) call rates
Why Not Call Us Today on to discover how Shiloh can help YOU on 01902 504710?
More about Shiloh can be found here